Click on each screen shot to scroll to the next one.
Standard display when playing a Test (resolution 640x480, higher resolutions give more windows and information).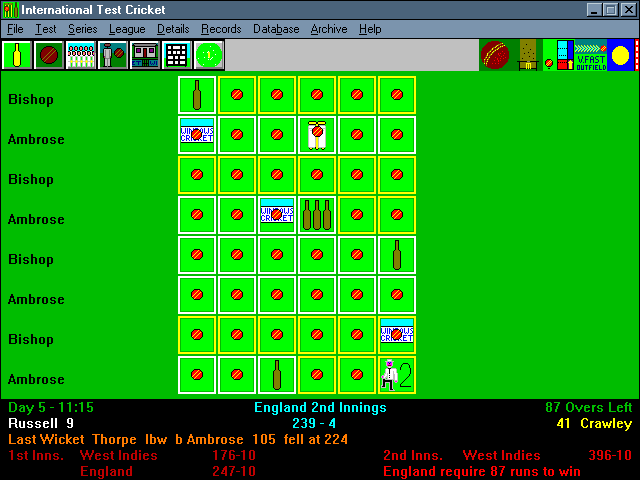 Before you can pick a side you need to study the conditions. Looks like a very nice batting strip but the overcast conditions may help help the bowlers.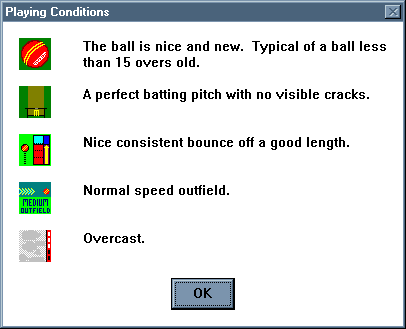 Having studied the conditions what side are you going to pick.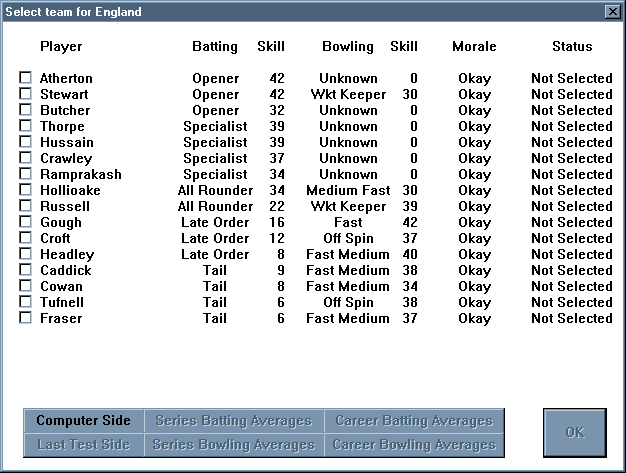 When batting what are your tactics going to be?
Likewise when bowling are you going to attack or defend?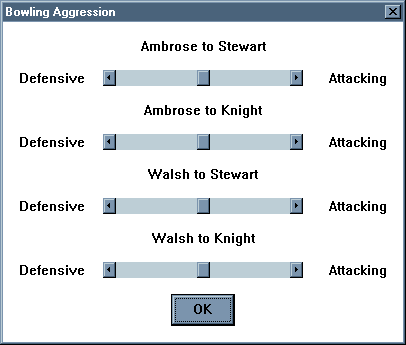 England recovering well in their 2nd innings with Hick just completing his century. Night watchman Croft did a good job as well but West Indies still look to be in charge.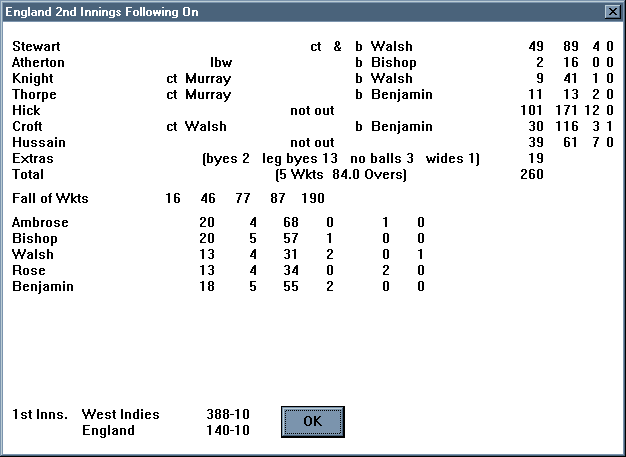 Final results of a Test league with 6 test series home and away between all the test playing countries.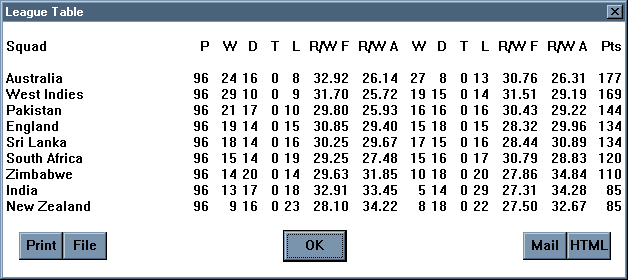 View the individual series results of the league.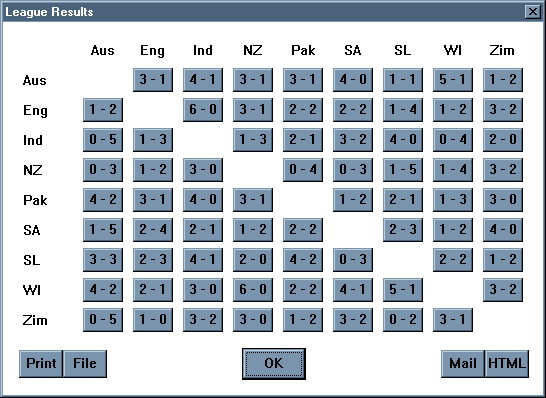 Just one of the many stats and records available.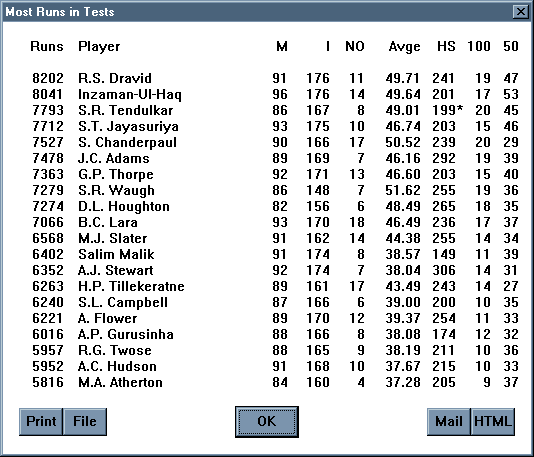 Add or edit players in the enhanced version.